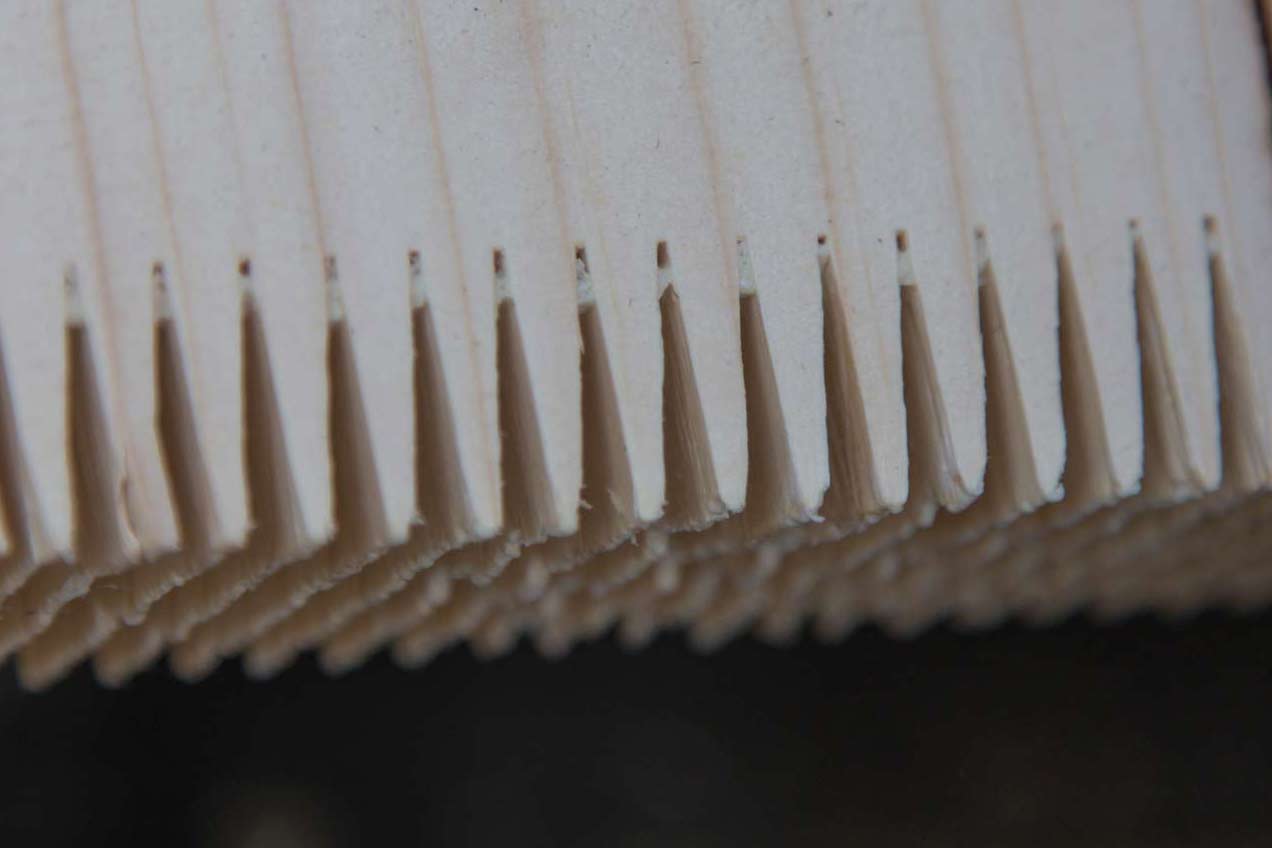 "EXAKTER®" – Express exactly what it is.
Structural timber is good, EXAKTER® is better. So, what is it that distinguishes EXAKTER® from other products? It is cut with millimetre precision according to the customer's desires, and we deliver EXAKTER® individually as a list without waste. You receive and pay for exactly the structural timber you need and ordered.
Made to measure – accurate to the millimetre
no waste – so you don't pay for something you don't receive
delivery to your requirements and demands
cut to exact length
each building component with front-side identification and packing slip
complete and utter packing- and parts list
No time-wasting laborious sorting, restacking or searching for parts

Trust is good, Holz Ruser is better
It is our aspiration to surpass DIN norms and ensure a complete documentation system, consistent control and even higher product quality.
We are fully convinced of the advantages of KVH® and therefore invested a lot in modern production plants over the past years. But we weren't content with a high standard. Holz Ruser doesn't make do with producing KVH® in compliance with DIN norms. Our own aspirations go further: we want to surpass DIN norms and offer a complete documentation system for customers and business partners, consistent control and higher product quality. Therefore, it is only consistent for our company to work with the Organization for the Quality Control of Solid Structural Timber and dedicate itself to verifiable quality.
Please find a complete Overview and all further going information in our Brochure, you can download here
Save twice with EXAKTER® : no waste of material, no expenditure of time for manipulation.
Lengths of up to 14 m and more than 60 cross-sections are at your disposal – but the best thing is: with EXAKTER®, Holz Ruser offers exactly what makes the work of owners, planners and architects a lot easier.
Guaranteed quality
KVH® is a standard-conforming and quality-tested product with clearly defined characteristics. It is produced according to strict criteria, with a huge dimensional diversity.
Many reasons for EXAKTER KVH®
Efficient, custom-made in exact quantities, ready for timber framing, easy to process – KVH® is the ideal material for future-oriented building.
Renewable resource, domestic woods without chemical wood protection, ecological and complete sanitary harmlessness – these are the qualities no other building material has and are highly appreciated by responsible planners and future house inhabitants. But KVH® is not only ecological but also very efficient. KVH® convinces architects, carpenters and owners: efficient, custom-made in exact quantities, ready for timber framing, easy to process – the ideal material for future-oriented building – especially for energetically optimized houses or the building of passive houses.
The characteristics of KVH® were agreed on under associations agreement by The Association of the German Sawmill and Wood Industry and the Federation of German Master Carpenters in the National Association of the German Construction Industry in 1994. This was preceded by extensive investigations and practical tests in order to test the right raw material, processing, sorting and drying. The wood has a defined size accuracy thanks to an almost paned surface and a maximum wood humidity of 15% (+/- 3%). It stays dimensionally stable and exact, twisting and cracking are reduced by a lot. Through technical drying and the resulting low wood humidity, infestation with fungus or insects can be mostly avoided and the wood does not require chemical protection as long as constructive circumstances are being paid attention. KVH® stays a natural product despite its complex processing. The high product quality exceeds the requirements of German and European norms.
Manufactured without any waste